Personal Reading for 2021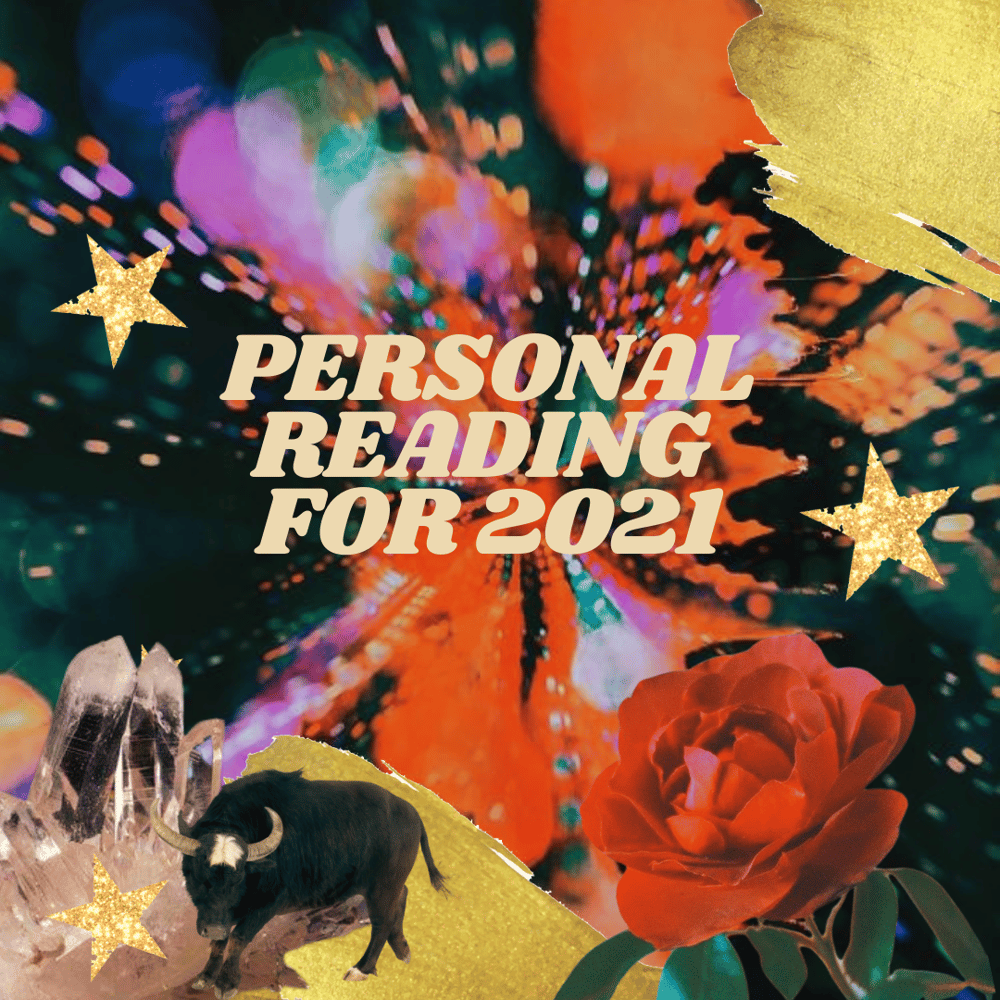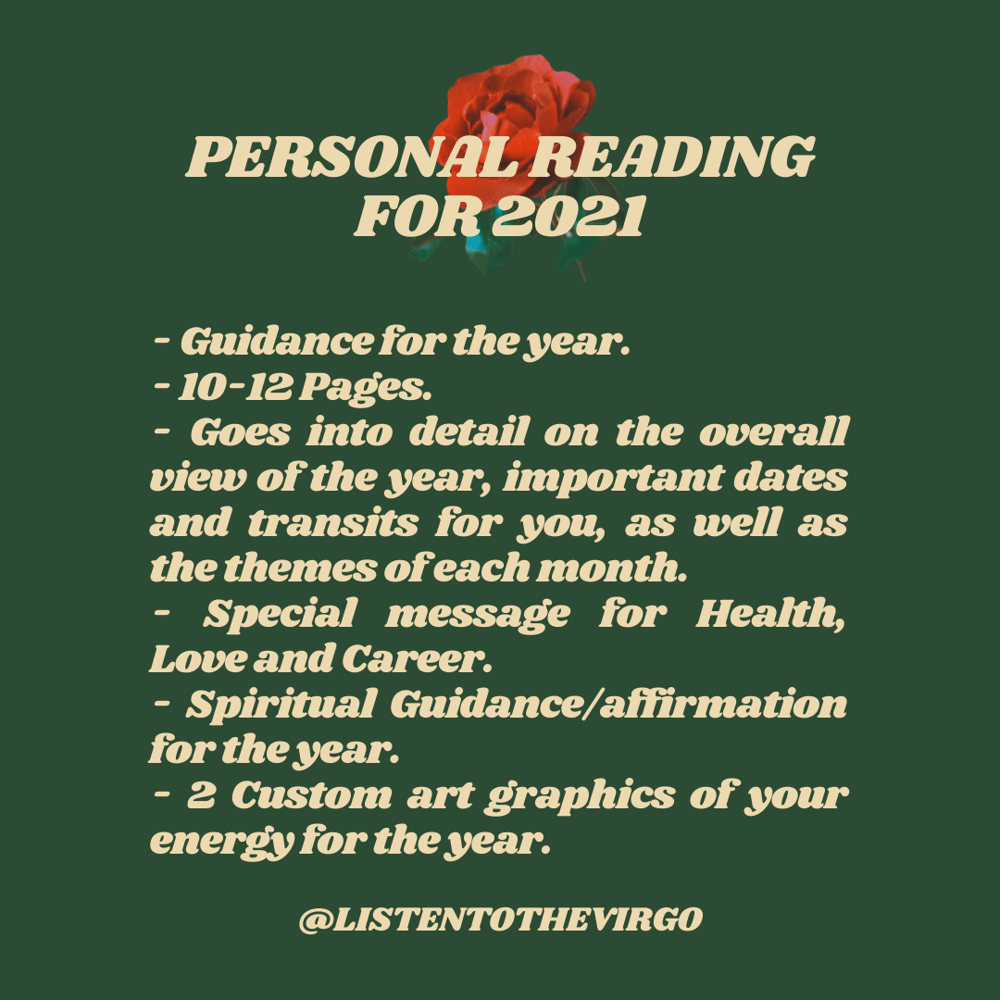 The Personal Reading for 2021 is an energy forecast for the year. This reading goes into detail on the main themes of the year, important dates and transits, as well as the theme of each month. Love, Career, Health and all of the significant transits aspecting your birth chart for the year will be looked at. You can also note if there is anything else you want me to look at for the year ahead as well.
Note: Must note your Email, First Name, Birth Date, Birth Time, and Birth Location. If you don't know your exact time of birth that is fine just put N/A. All info will remain confidential.
*Reading sent via pdf to your email within 5-7 business days.