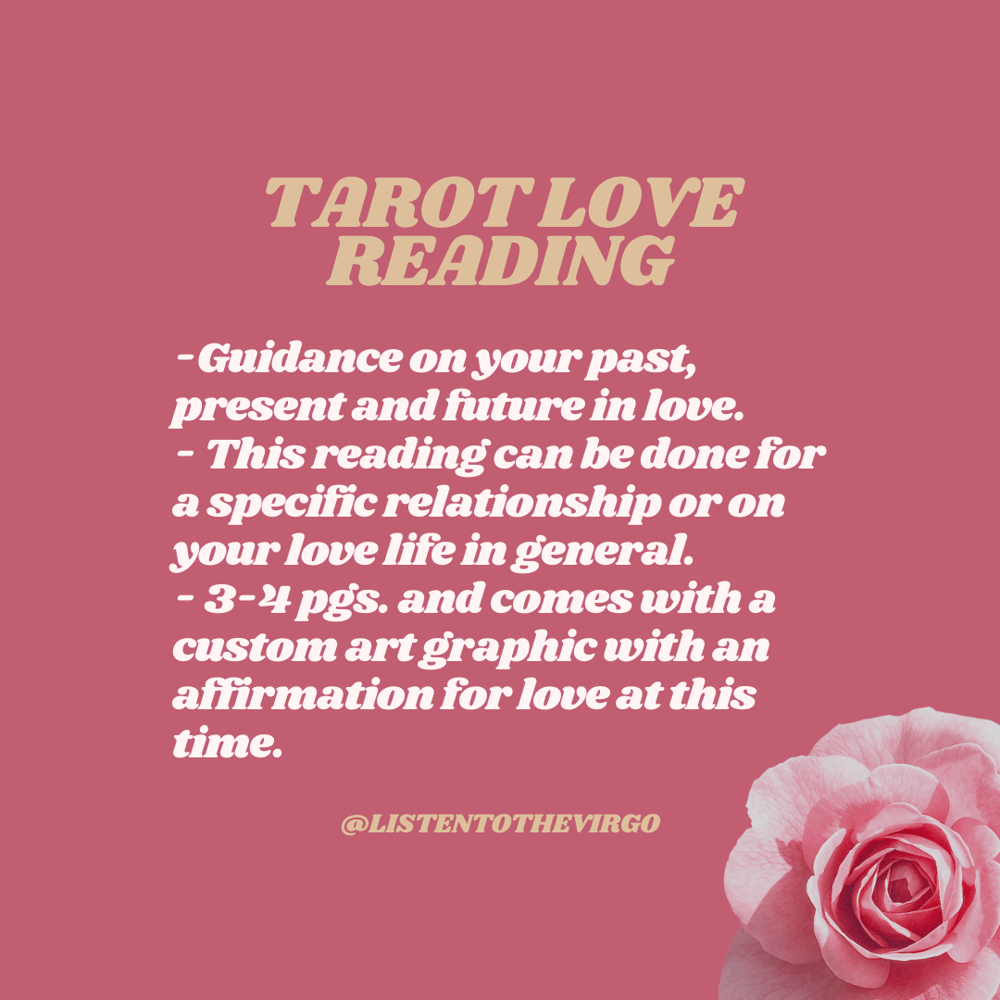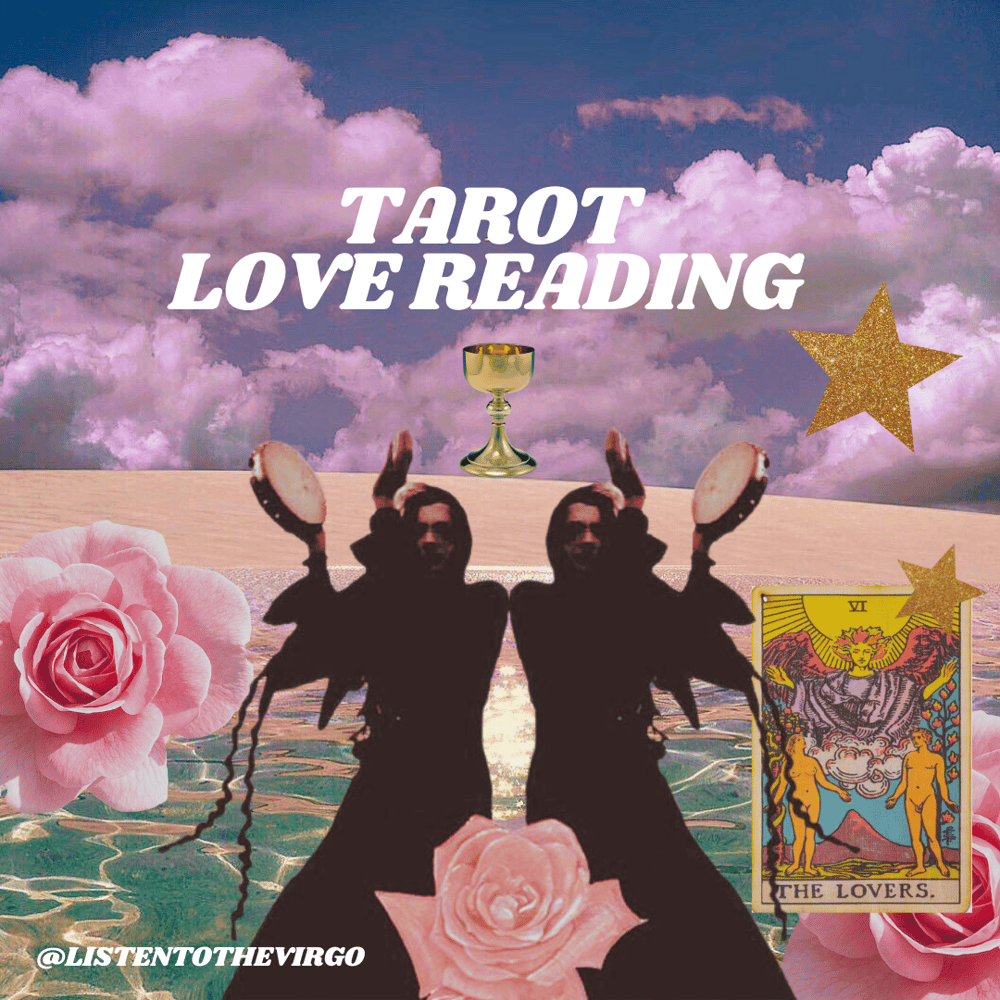 The Tarot Love Reading is an in-depth reading for your romantic life right now. I do this reading through intuitive guidance and tarot/oracle cards and going over your past, present and future in love. This reading can be done for a specific relationship or for an overall love life view.
Note: Please note your Email and First Name when placing your order. If you want this reading done for a specific relationship, also note the First Name of the other individual.
Reading delivered to your email within 1-2 weeks.