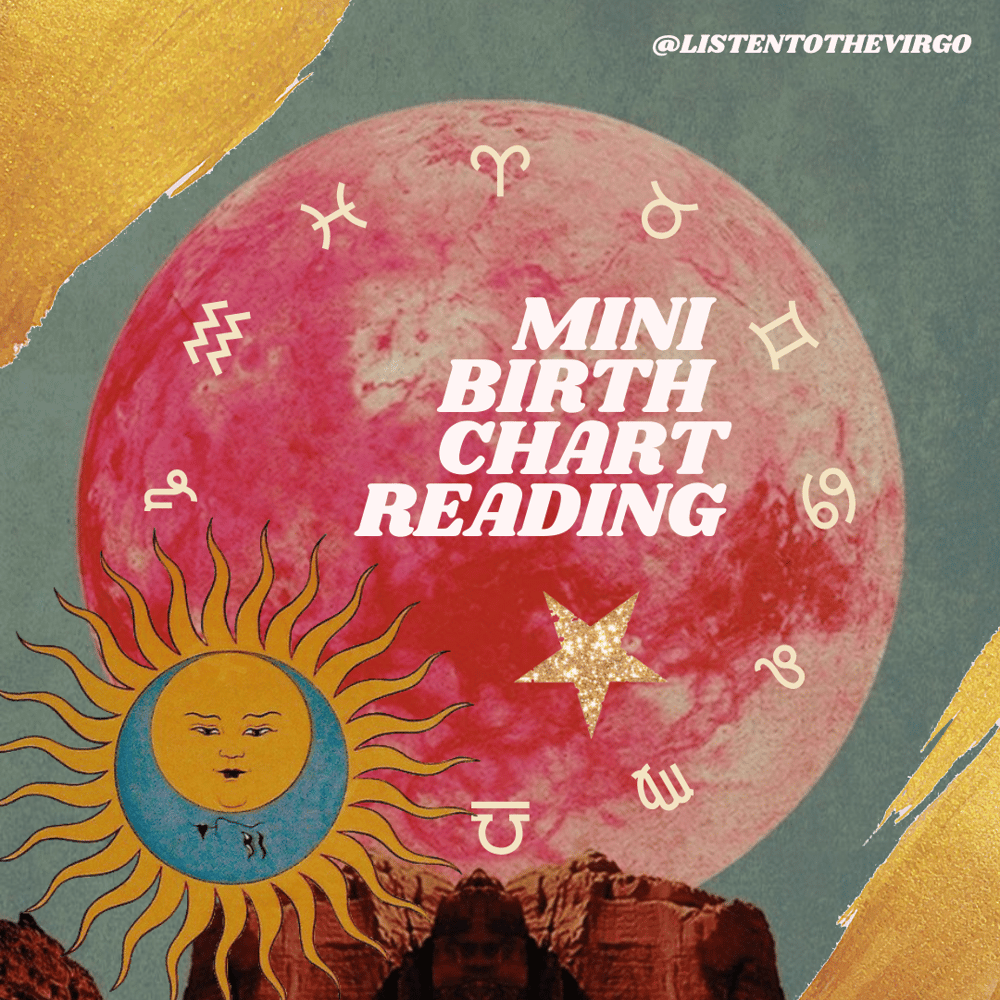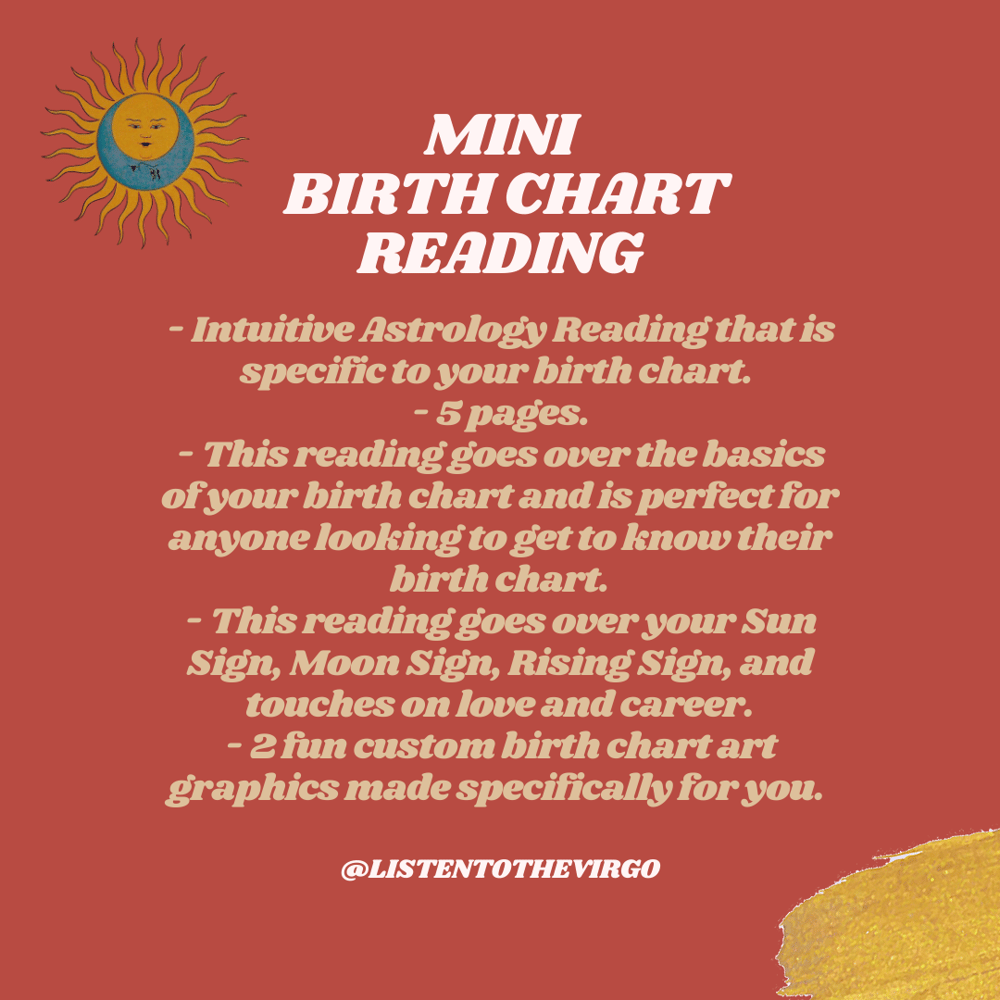 The Mini Birth Chart Reading is a basic overview of your birth chart. This is the perfect reading to get if you are just getting into Astrology and looking to learn more about your birth chart. This reading goes over your Sun Sign, Moon Sign, Rising Sign, and touches on love and career. Each Mini Birth Chart reading is unique for you specifically and will tell you more about yourself.
Note: Must note your Email, First Name, Birth Date, Birth Time and Birth Location when placing your order. If you don't know your exact time of birth that is fine just put N/A. All info will remain confidential.
*Readings delivered to within 3-5 business days.