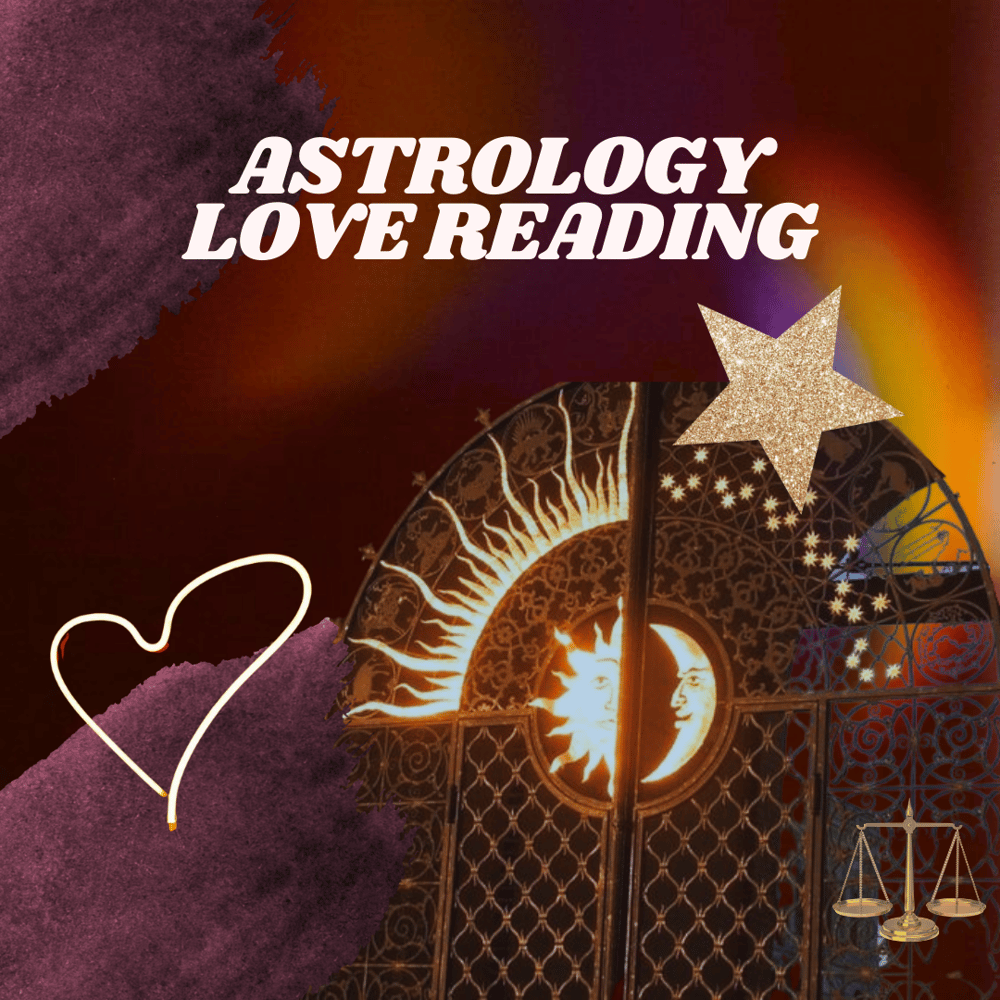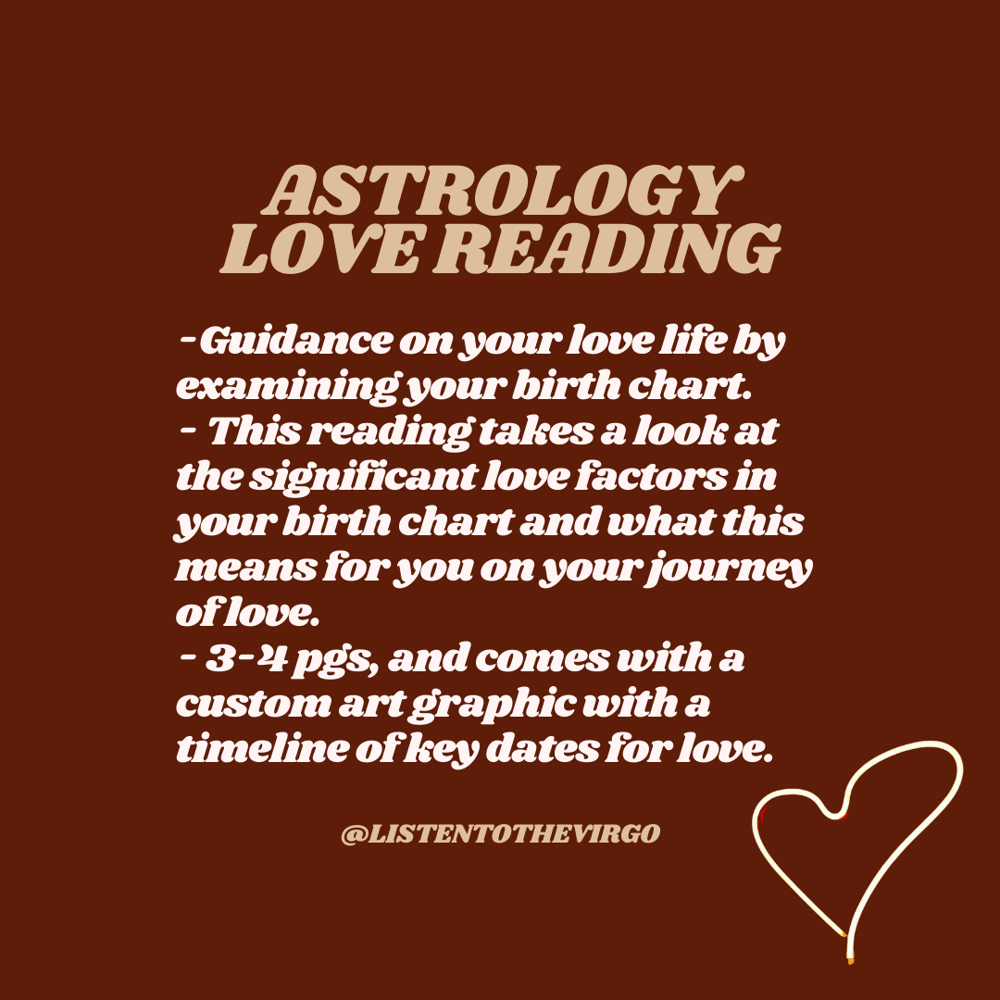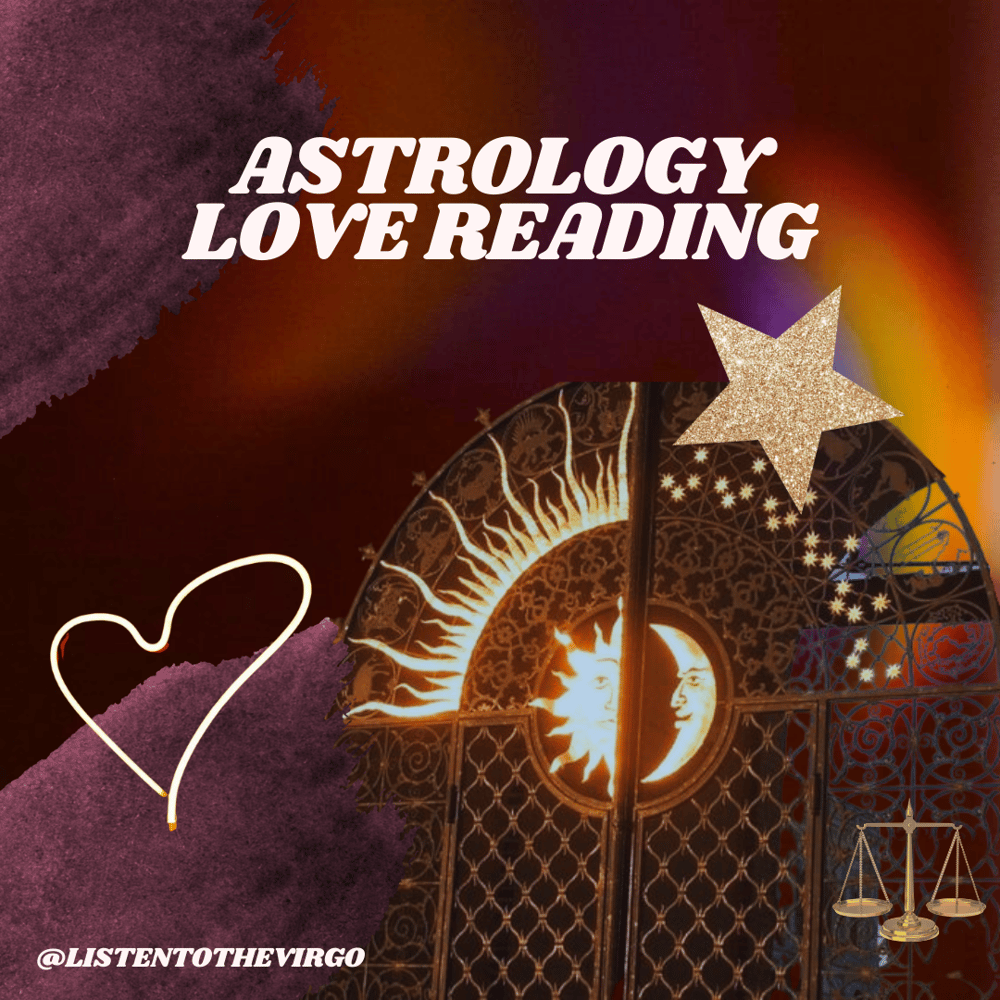 The Astrology Reading is an in-depth reading of the love aspects in your birth chart. This reading is done by going over your birth chart and what the key signifiers are for you for love. Also goes over compatibility, who flows well with your energy and key dates for you for love.
Note: Please note your Email, First Name, Birth Date, Birth Time and Birth Location when placing your order.
Reading delivered to your email within 1-2 weeks.